Standing Up for Our Soldiers and Veterans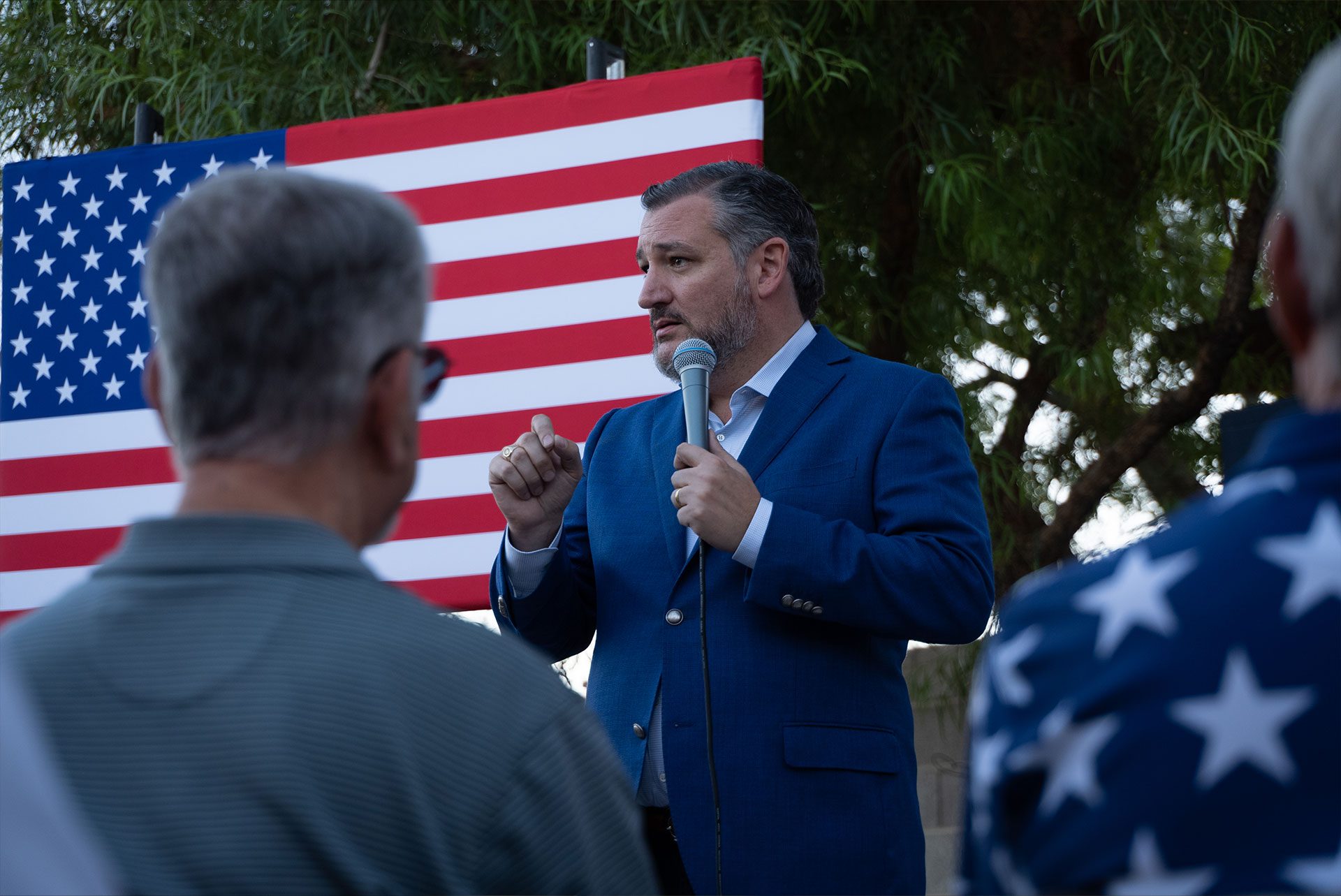 Sign up for Campaign Updates
"*" indicates required fields
Standing Up for Our Soldiers and Veterans
Ted's bipartisan CADET Act—now law—is ending the longstanding U.S. military academy policy that forced female cadets to give up their children or quit the academies if they became pregnant.

Ted successfully fought for portions of his AMERICANS Act to be included in the annual National Defense Authorization Act, ending the DOD's unjust and discriminatory COVID-19 vaccine mandate that the Biden administration was using to punish soldiers who had concerns with the safety of the vaccine.

Ted also fought for religious freedom in the military, defending Navy SEALs who were suing the Biden administration over the Defense Department's vaccine mandate.

Every year, Ted secures wins for America's military and Texas soldiers, veterans, and bases in military funding legislation.

Ted has won $158 million for military construction projects in Texas.

Ted fought for veterans and successfully required the VA Secretary to provide Congress with a plan to address the long wait times for veterans seeking health care at the South Texas Veterans Health Care System.

Ted worked in a bipartisan way to rename a Houston post office after Army Spc. Vanessa Guillén, a Houston resident who was murdered.

Ted kept the Department of Defense from reducing the number of B-1 bombers until B-21 bombers were ready to replace them.

Ted was successful in securing several key provisions in the Senate NDAA that deepen and sustain the critical role that Texas plays in advancing America's national security and economic prosperity, including ensuring that existing B-1 bomber wings, including at Abilene's Dyess Air Force Base, remain in service through at least 2026 unless replaced by newer B-21 bombers.